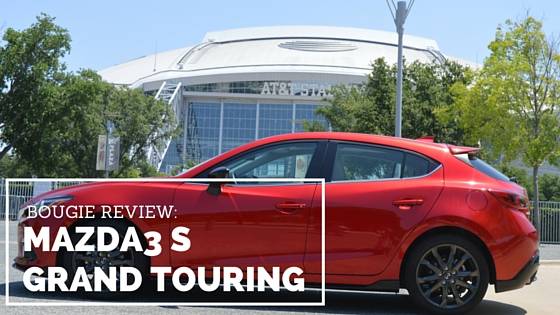 *Please note I was given the 2016 Mazda3 s Grand Touring for a week to review and give you my honest opinion – of which this post has 100% of!
Hey Beautiful People,
desert CAMPING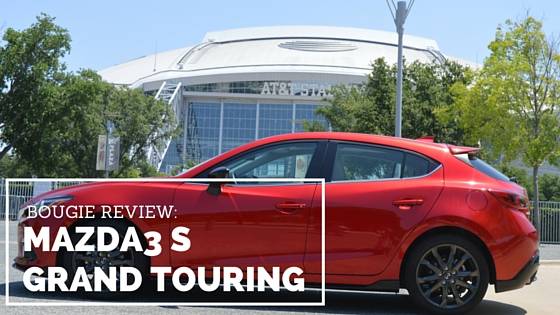 I partnered with Mazda and they gave me the 2016 Mazda3 S Grand Touring to test drive for a week. A full week to drive this little sexy beast. My week consists of, my everyday life! This includes, work Monday- Friday, exploring the city on Saturday and Church on Sunday.
It was a little car but, still spacious. You have to remember that I am 5'9 and not skinny 🙂 It was fully loaded and was one of the best driving conditions ever. There was this alert and this light that kept going off while I was driving and I was like what is that? Then I found out that it was the Blind Spot Monitoring system. The way these drivers are in Texas, you need that.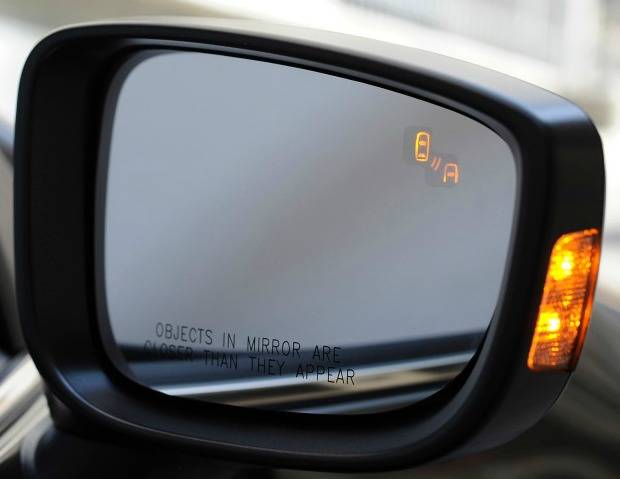 While I was driving, I noticed that it had the Sport feature, and boy… now I know why these drivers like driving fast. It goes fast with the economy feature but when I tried that sport button, all I heard was "Vroom Vroom". I was gone like the wind.
The interior was so fly, two-toned leather seats, cream and black. It was very comfortable as well! A few things that I had to get used to was the really cool was the commander control in the middle that allows you do turn the volume up, choose options on the display and so much more. It was really handy when it came to looking up directions for the GPS.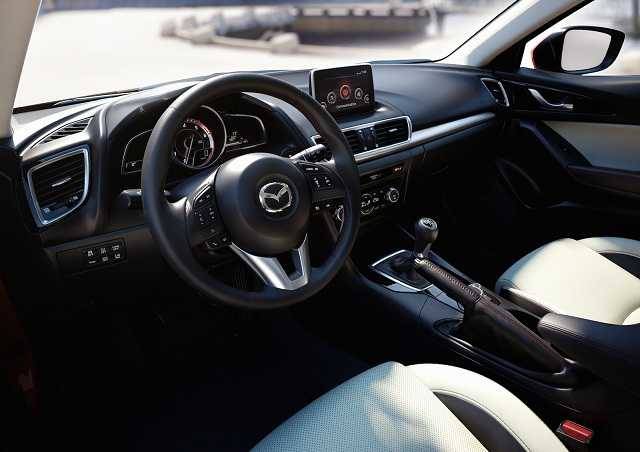 What I love about test driving these cars is learning more about cars and their features. Typically, I just get in a car, turn it on and go without maximizing its full potential and that is a shame. But one thing I learned about the Mazda is its MAZDA CONNECT™ Infotainment System* which includes:
– 7″ full color touch screen
– Multi Function Commander Control
– Infotainment system voice command
– Radio Broadcast Data System program information
– HD radio
– Aha™, Pandora®, Stitcher™ internet radio integration
– SMS text message audio delivery and relay
– E911 automatic emergency notification
That is something I really loved about the car!
When it comes to space, at first it seemed small until I put a large chair in the backseat and did some laundry and grocery shopping. Check out the quick video!
Driving that 45 minutes to church on Sunday in the Mazda3 s Grand Touring early in the morning was so peaceful. Listened to Sirius XM while in the sport mode. I even took the tollway! It was the smoothest ride ever. It handled really well as I changed lanes, passed cars and more. You never know what you are missing until you get exposed and I see that the Mazda3 s Grand Touring is making its sporty car safe on so many levels. One of those being the LED front head lights, which helps in super dark areas. My neighborhood is so dark and I drive really slowly and I noticed that I didn't slow down too much when pulling up and realized it was because of those headlights.
Top 5 Features for Me:
Sport Feature… I just really love driving fast…
Economy Gas…. I felt like I drove a lot but didn't have to fill up the gas tank for that whole week.
Commander Control…. makes driving safer and easier. I like having everything to be easily accessible and it also has the cruise control with steering-wheel-mounted controls.
The Push Start…. which took me a long time to get back in the habit of using my key to drive.
The MAZDA CONNECT™ Infotainment System

* felt like I could take super long road trips in this car for this feature. 
Well for more technical information visit here. 
Thanks Mazda for the great experience!
Thanks for reading! Hope you enjoyed!
Peace and Blessings,
CicelyRenee
Thanks for reading the BougieBlackBlogger a blog to inspire and encourage. Contact me if you need Social Media Marketing a speaker for events or blogging assistance.