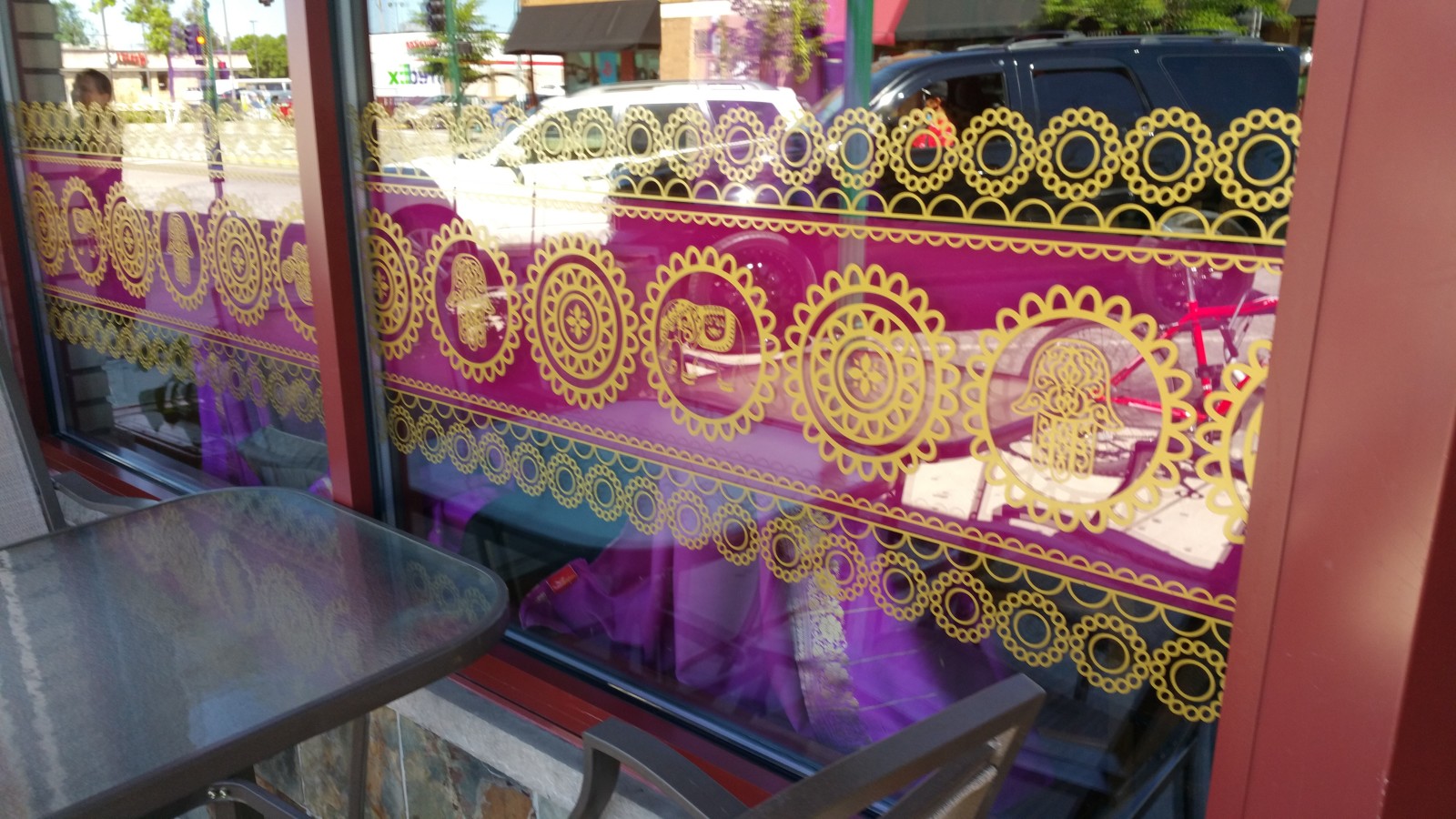 Hey Sweet Thang,
Time for another Bougie Foodie Review.
Today coworkers and I went to an Indian restaurant called Gandhi Mahal in Minneapolis. It was organized by a young college student who happens to be Indian. You walk in and the aromas of spices and herbs fill the place. I got really excited because there was a buffet! I love buffets, but not your typical Chinese or American buffet. Beautifully decorated in golds and maroons, made you feel that you were in India. I had to walk around and tour the place and I realized the place was HUGE. About three different areas, perfect for large parties.

The beautiful buffet filled with vegetarian dishes, meat dishes and desserts. I absolutely loved the rice! 
One of my coworkers plate. I loved their chutney sauces. 
So much space. I just really loved the atmosphere. 
I am always looking for unique date spots and this one is on the list! I cannot wait. I have a feeling at night with the lights dim and live music playing will be very romantic. 
They also have a children's area to play in. Looks a bit creepy but hey, I am sure the kids will be overly joyed with a space just for them.

And here are some coworkers enjoying a great lunch. Bad lighting 🙁
I say go on and enjoy this place. Food is great! Right off of Lake Street in Minneapolis.
Gandhi Mahal Restaurant
3009 27th Ave S
Minneapolis, MN 55406
(612) 729-5222
Gandhimahal@gmail.com
Hours:
Open 7 days a week!
Lunch buffet: 11:30am-3:00pm
Dinner: 5:00pm-10:00pm
Enjoy,
Cicely Renee
Thanks for reading the BougieBlackBlogger a blog to inspire and encourage. Contact me if you need Social Media Marketing a speaker for events or blogging assistance.