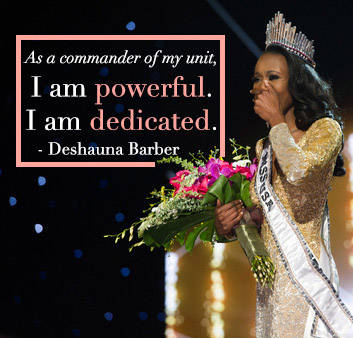 Guest Post by AdeDoyin Adebiyi
---
Last night, First Lieutenant Deshauna Barber was crowned Miss USA 2016 and I got my entire bougie black life. Not only is she stunningly gorgeous and over 25 (26, to be exact), but Deshauna is a military reserve officer and an IT analyst for U.S. Department of Commerce (black girl nerds, can I get a what, what?!).
Coming from a military family, Deshauna enlisted at 17 to continue her family's legacy of commitment for "patriotism and service for this country". (
Source
) While announcers admired her discipline, what sealed the love of the audience and mine alike was her answer in the Q&A round.
Judge Joe Zee: The Pentagon recently made the decision to open up all combat jobs to women Now, some have questioned whether this has put political correctness over our military's ability to perform at the highest level. What are your thoughts?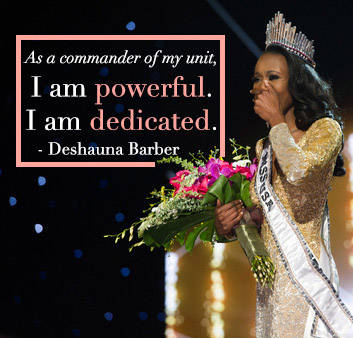 Deshauna: As a woman in the United States Army, I think it was an amazing job by our government to allow women to integrate to every branch of the military. We are just as tough as men," she said to lots of cheers from the crowd. "As a commander of my unit, I am powerful. I am dedicated. And it is important that we recognize that gender does not limit us in the United States Army.
Literally, she had to say nothing else to be in the 2016 #YearOfMelanin Hall of Fame, but she also prides herself in showing how diverse a pageant queen can be. She slays in her fatigues as well as her floor length gowns– serving as a model for young girls and older women alike, tomboy and girly girl alike. And all in all, don't you just LOVE seeing black girls win?!
Congrats, Miss Deshauna Barber, we bougie black girls are rooting for you.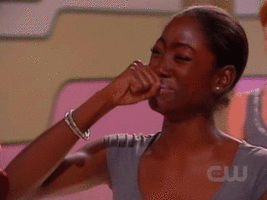 ---
About the Author:
AdeDoyin Adebiyi is the founder of
She Be Knowin
, a lifestyle blog for millennials, and
Digital Doyenne
, a digital resource for bloggers and small business owners. In whatever spare time she has, she enjoys Hulu binges, exploring new wines or craft beers and brunching on the weekends as all bougie blacks should. If you want talk Hulu, brunch or anything else, she can be found on Twitter at
@SheBeKnowin
.
Thanks for reading the BougieBlackBlogger a blog to inspire and encourage. Contact me if you need Social Media Marketing a speaker for events or blogging assistance.