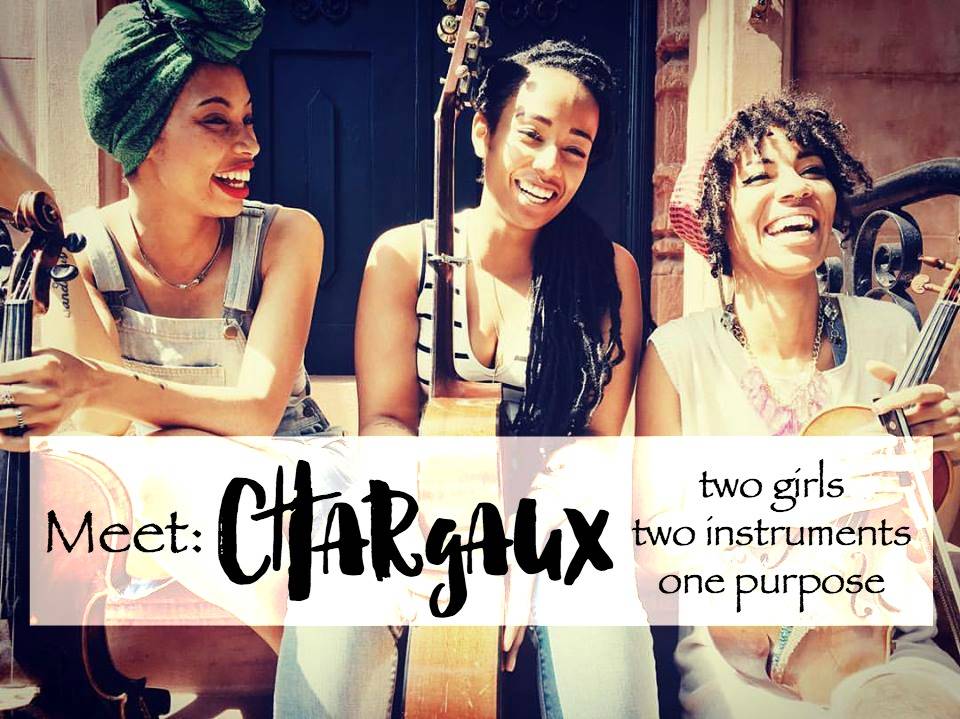 Greetings beautiful people!
This past week I skimmed facebook like I do all day everyday and saw many silly posts, loving posts celebrating Prince's Birthday, Brock the rapist but then I saw these two dope sisters that held my attention.
Chargaux
These two lovely, carefree, talented black beauties made my whole day. From Detroit and Houston these ladies whole lives changed when they met on a street corner in Boston. Sounds bad I know, but see what I am talking about below!
Charly and Margaux, popularly known as Chargaux are a Brooklyn based art collective. As a string duo who both compose and perform original works they have altered the reputation of classical instruments and the people who play them. Utilizing elements of visual art and creative fashion, they continue to pioneer a new breed of musicianship. –From Bio
"These women are doing something cool that I am inspired by" Margaux
One thing that really inspired me in their video is that Margaux, saw Charly on the street corner being her dope, carefree self playing and she saw opportunity to collab rather than writing her off as something so many of us would do when they see someone on the street corner. Like my girl Monique said, "There's nothing like great women in your life who support the greatness in you" and that is the truth!
Their music both trippy and intoxicating, can be played anytime of the day. They have worked with many music producers by making music for tracks. I am very excited to see them continue to grow and inspire the world with their music. Music is healing and speaks a language all its own connecting people all over the world, thank you both for sharing your gift with the world.
These two need to stay on your radar and next time I am in New York, I need to make sure I find them.
Until then, please enjoy this song
Be sure to share and comment! Let's spread the music!
Where to find them:
Facebook

Peace and Blessings,
CicelyRenee
Thanks for reading the BougieBlackBlogger a blog to inspire and encourage. Contact me if you need Social Media Marketing a speaker for events or blogging assistance.