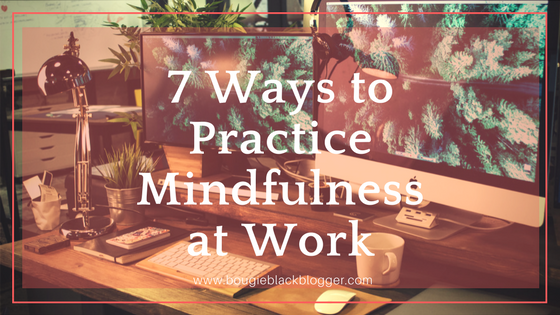 Hey beautiful people!
Today, I am back to work after 9 days off for Spring Break. The last week before my spring break, I had so much to do with so little time and with so many people "needing" my time and mind. Students constantly asking questions, asking me to do things, to help with something. Students were testing and I had to proctor. I had to work with teachers to track my data, but had to track the teachers down as well. The weekend before I spent my whole weekend at church and while it was amazing, I was exhausted. During the week, I had to respond to emails, do my social media marketing posts, plan for events and more. And I love every bit of it, no complaints at all. But I was tired.
After sleeping a lot during my break, I realized that I was in desperate need of rest not just physical but mental as well. As a full-time high school special education teacher and part-time hustler, I am pulled by so many people all the time and it is draining. I get home most nights and binge on Netflix while drinking lots of wine. I love what I do, I just have to change or rearrange some things in life.
Life is busy and will throw so much at you all at once and if you are working full-time plus side gigs, parenting, active in the community etc. then you know how draining that can be. Unfortunately, when you are drained you cannot work at your full potential and that means that not only will others suffer from your limitations but you as well. My interactions with students and my work reflected how drained I was and I hated that.
While I perused the internets, I kept seeing mindfulness and didn't really pay it any attention until now. I kept reading about mindfulness, what it is and what it isn't and how to practice it.
Mindfulness is not disconnecting from things or pinpointing all the negative things and thoughts. Mindfulness is not spiritual or religious, it is not only meditation. Mindfulness is not about slowing down life or speeding it up.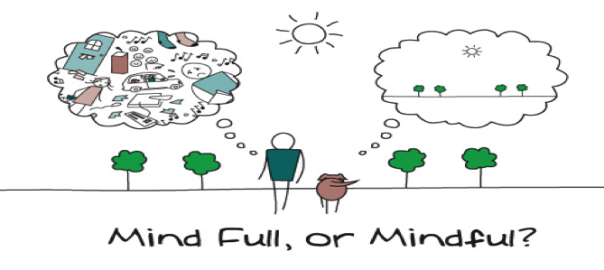 Many preconceived thoughts and feelings about what mindfulness is and sometimes it gets a bad rap. Mindfulness is literally being "woke" or being aware of the things going on and how it is affecting you and your everyday life.
As I reflected on my stress levels, my productivity and where I wanted to be professionally, entrepreneurially, mentally and spiritually I realized I needed to make some shifts every day in order for me get on the track that I desired.
Here are some tips that I saw that I will be putting into action that may help you out as well!
Practice Mindfulness While Working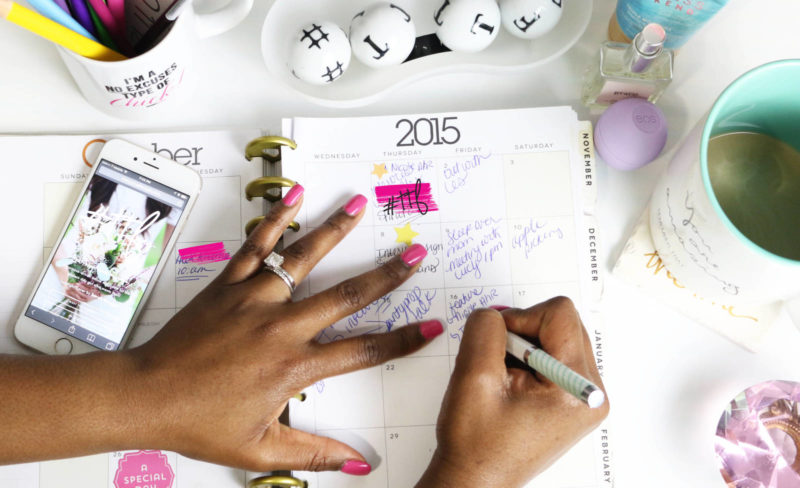 Create and review your daily to-do list and your calendar– one thing that I noticed is that I don't review my calendar or create to-do lists and am bombarded with so many unnecessary things. Things that must get done do not because I am "winging" it and because of that, I do not set limitations which will end up with me working till 5:30 or later.
Set limitations and be aware of how much time you are spending on certain tasks– You ever look at the time and say, "Where did the time go?" while still having so much more work to do? That is me more than I would like to admit.

Limit time spent with co-workers chatting
Limit useless time spent on social media
Give tasks a certain amount of time to work on even if it is 25 minutes every 3 hours and work diligently on that for that full 25 minutes
Keep a time tracker of how much time you are spending on certain tasks, keep track of the things that are distractions or why things are taking longer

Do one thing at a time– You ever look at someone's computer and get overwhelmed with how many tabs and windows they had up and open? Well, that is me with the billion tabs, I am constantly going through one tab realizing I have to do another thing so I open another tab and while I think I am multitasking, I am spreading myself thin and not dedicated to one thing at 100 percent.
Set reminders

For lunch- TAKE YOUR LUNCH away from your desk, if possible go outside. Too many times I miss lunch or sit at my desk with students in my classroom and never really having a break. My day is just one big pile of things to do.
For water intake- I can go the whole day and not drink any water and that is a big mistake. Water is helpful for concentration, circulation and overall well-being
For 5 minute breaks- This could be you just taking a lap around the office, praying, mental health, using the restroom, or texting your bae something sweet.

Attach mindfulness to certain activities– I do this every morning when I sit in my classroom in the dark eating my breakfast and sipping coffee, I didn't realize it but now I will definitely take advantage of it. This could look like how you use your morning and afternoon commute, you may not have a huge break between work and home life so making the commute time to reflect, release or focus on something.
Enjoy little and big moments to celebrate– Maybe you finished a task earlier than planned or you are just feeling good, take the time to enjoy it and celebrate it.
Let go of the things you cannot control– People had to literally stop me and tell me don't let this stress you out. I had to realize that I couldn't control everything and that I should not let it control me. The tasks that I had to do will get done but not to lose sleep over it.
My goal for when I get home after work is to work on my business and build that. I hear people say, why work 40 hours for someone else but not for you? I mean that sounds good, but folks are tired, so that is why practicing mindfulness at work will definitely help!
Let me know if you practice mindfulness and how you do it! What are some tips you would give to the readers?
Peace and Blessings,
CicelyRenee
Thanks for reading the BougieBlackBlogger a blog to inspire and encourage. Contact me if you need Social Media Marketing a speaker for events or blogging assistance.