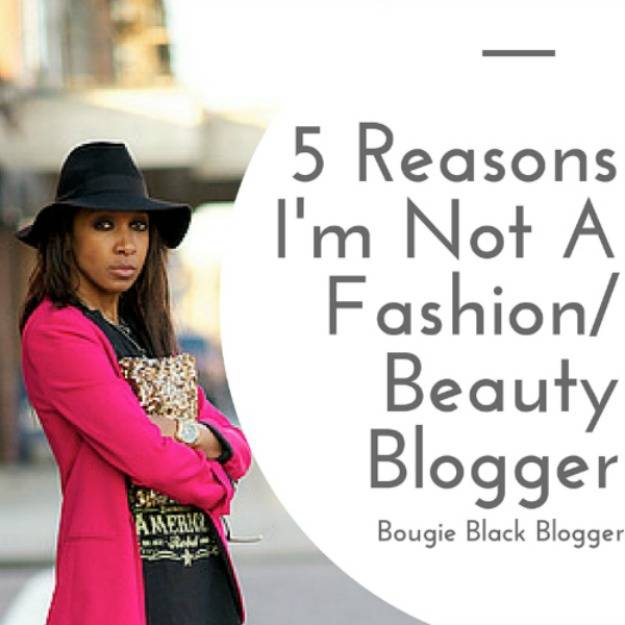 Hey beautiful people,
I see all these beauty divas in a new outfit everyday with many poses, new makeup and hairstyles that make me go hmmmm and then I wish I could be a beauty/fashion blogger but then I realize why I cannot! I mean I love looking amazing and strutting my stuff but it seems like the next step for me is a whole new world that I am just not ready for lol! And besides… I would only take photos on the days where I look fly and have makeup on lol! Anyways, this is just a fun post I thought I would share!
Here are 5 Reasons why I am NOT a Fashion or Beauty Blogger
Shopping is a chore
, I cannot AFFORD to shop all the time. Two, I do not even have time to shop. The final and greatest reason is that I hate shopping, going through clothes, trying them on being disappointed because they do not look like how it looks on the mannequin. Shopping is just no fun, I wish it were… (Disclaimer I love shopping when money, time and clothes all work together… Hence Single Black Female Addicted to Retail)
Fashion Sense! What's That?
I would have never thought of putting that shirt with that skirt or wearing it with those shoes… That is cute on you but just thinking about the process just hurts my head! What are your secrets? Let me know 🙂
Your Makeup Routine is 40 Steps
HelloFritzie
Really, really no really… Do I have to look like a clown before I get extra beautiful… and then blending, OH EM GEE… please help me… I cannot draw my eyebrows… how do you do those catlines? I quit! This is crazy!
Who Is Going to Take My Pictures
Allison Mathias Live Life Well Blog / Via
i1.wp.com
Let's face it, I am a selfie queen only because I love to see my angle before taking the pic. When others take my pic they have no idea what they are doing. Fashion bloggers, WHO TAKES YOUR PHOTOS… How do you stay so fly? Single lady over here… help a sista out!
And… The Industry Is Just So Saturated
It is a healthy fat, sure… but there is just so much fashion I can take says the fauxfashionista… Everyone wants a piece of the pie… And there is space for those who are most passionate about it!
Well anyways! You all take care! Thanks for reading!
Peace and Blessings,
CicelyRenee
Thanks for reading the BougieBlackBlogger a blog to inspire and encourage. Contact me if you need Social Media Marketing a speaker for events or blogging assistance.