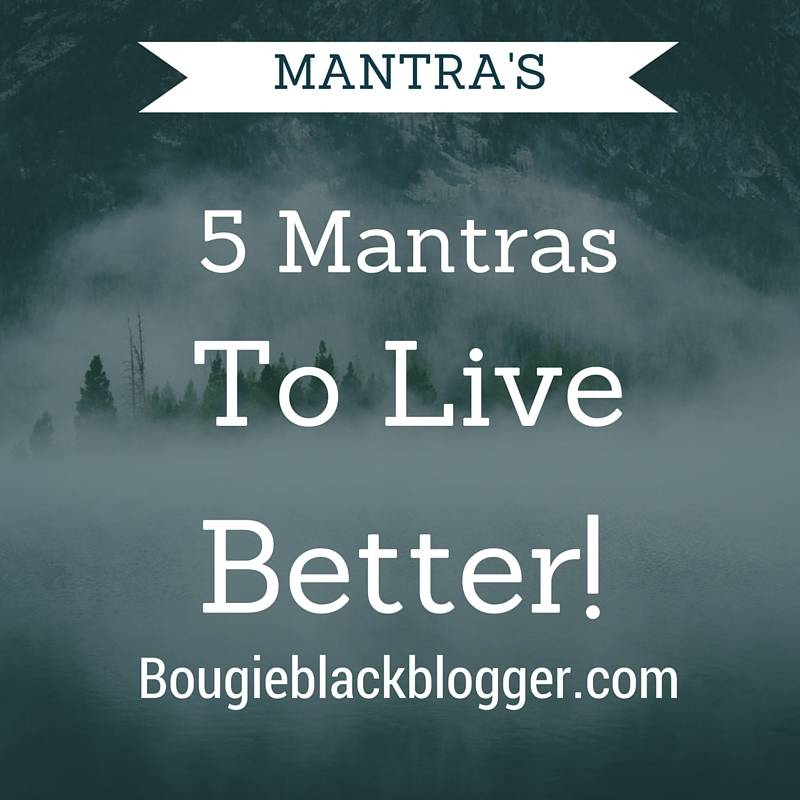 Happy November beautiful people! We are heading into one of my favorite seasons which is filled with gratitude. I feel like in the month of November many people are more thoughtful and intentional with all of their blessings which is good. I know people are grateful year round but during this time it is much more visible.
I am in the process of completing chapters and starting new ones but sometimes it is hard to move forward when you keep rereading old chapters and pages. I thought that because we closed October out, we should enter November with new expectations, goals and attitude.
There are so many challenges out there people are signing up for and I have not just yet, I am sure I will find something that I want to be a part of to show my grateful spirit. Until then, I found some great mantras or thoughts that I wanted to focus on as I start new journeys and do it successfully and amazingly (if that is a word).
Here are 5 Mantras to Live better in any shape or form:
So when you are starting to question yourself, start to feel lost, feel like giving up use these mantras to help you get back on track with your passions, your goals and dreams. I suggest writing them down somewhere or making sure you can see the mantras as quickly as possible.
Also, find or create some of your own to go off of. This is your life and you will have what you speak so what do you say?
What are some of the mantras that you live by? Please comment below, we can create a list together to share for others.
Be sure to share this, comment and subscribe.
Thank you!
Peace and Blessings,
Cicely Renee
Thanks for reading the BougieBlackBlogger a blog to inspire and encourage. Contact me if you need Social Media Marketing a speaker for events or blogging assistance.