Bosses Who Slay: Generations United LLC Customized Phone Cases
Greetings beautiful people! It has been a while since we had a Bosses Who Slay post so I am very excited to present this one to you! If you missed the last one about Beatrice, Davis and Associates, check it out ! 
I love small and black owned businesses and get so excited when I get the chance to interview them. When I was going over the questions and answers I was so inspired and very proud of this business; I just love to see the businesses do well and flourish!
Something that is very popular these days are "customized" EVERYTHING! We as a people love to have things that are intentionally made for us. Like the keychain with our names on it, (well not the case in my situation uncommon name over here), personalized clothes and shoes, whatever it may be we love to have things customized. The business that I interviewed knew how popular and lucrative that could be and so they tapped into that market SUCCESSFULLY!
Keep on reading to hear all about them and find out how to get some things personalized for you, friends or other loved ones.
---
Bosses Who Slay: Generations United LLC.
Interviewee: Phillip Porter 
Afterthoughts/reflections: CicelyRenee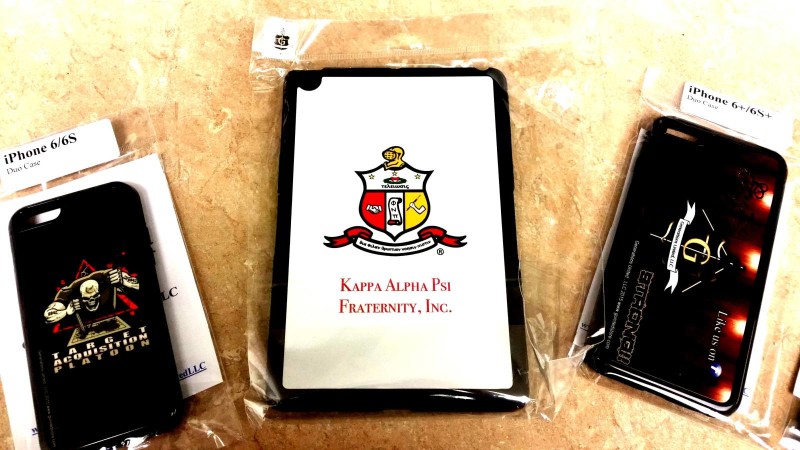 Tell me a little bit about who you are, your hobbies, where you're from, passions etc?
My name is Phillip Porter and I was born and raised in Kansas City. My hobbies include go traveling/cruising on the Royal Caribbean and my passions are being a business advisor, teaching and training business leaders and training family leaders and elders.
CicelyRenee: So you mean to tell me you are an expert in the business arena and you are teaching folks? That is so cool!
What made you start this business?
Generations United is a family owned business where we started selling customized cases and license plates to generate an income stream and financial independence for the entire family.
CicelyRenee: See, I have a thing for family-run businesses and this is the epitome of that. Creating financial independency for the entire family, that is what I call leaving a legacy. That is so dope!
What is your favorite product or service that you offer and why?
My favorite products that we offer are the smart phone cases and license plates for veterans and war heroes. We just launched the following veteran cases:  Iraq war veterans, the Korean War veterans, the Vietnam and Afghanistan war veteran cases.
CicelyRenee: Thank you for celebrating the amazing heroes that served our country!
Do you create the products you sell? If so, tell me more.
Generations United has a graphic design team that create the designs. Generations United has a manufacturing group that manufactures all of our own phone cases and license plates. We also, have a sales team compromised of family members throughout the United States.
CicelyRenee: This is what I call the Beehive/Ant Hill Mentality, where everyone in the family has their specific talent and they use those talents to build. This is so inspiring.
Who is this product for and why?
The products are for the Veterans and currently there are very few and limited high quality case designs. This is for the military personnel, we have the best designs for them that I have ever seen. We also have the black fraternities and sororities which are limited smart phone cases for their members and we also have black colleges and universities coming this year.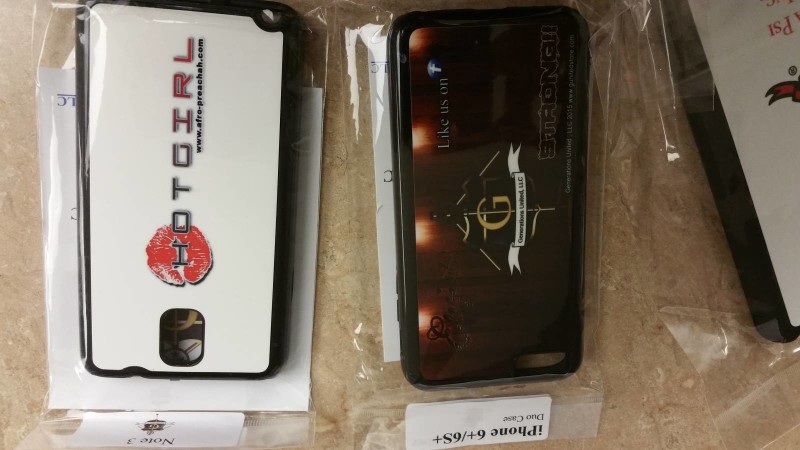 What advice would you give someone who wants to start a similar business?
A lot of people do customized cases, so I would advise them to find a niche, like we did.
CicelyRenee: That is good! I know people like myself think that the world/everyone is their target market and that just stretches you thin. Maybe everyone could buy it but focus your main message to the specific niche!
Are there some difficulties in what you do? How do you motivate yourself to keep on pushing?
Licensing… getting the license from the selected groups can be very difficult. Staying focused on your vision and goals that will help you keep pushing forward.
What new area would you like to expand in and why?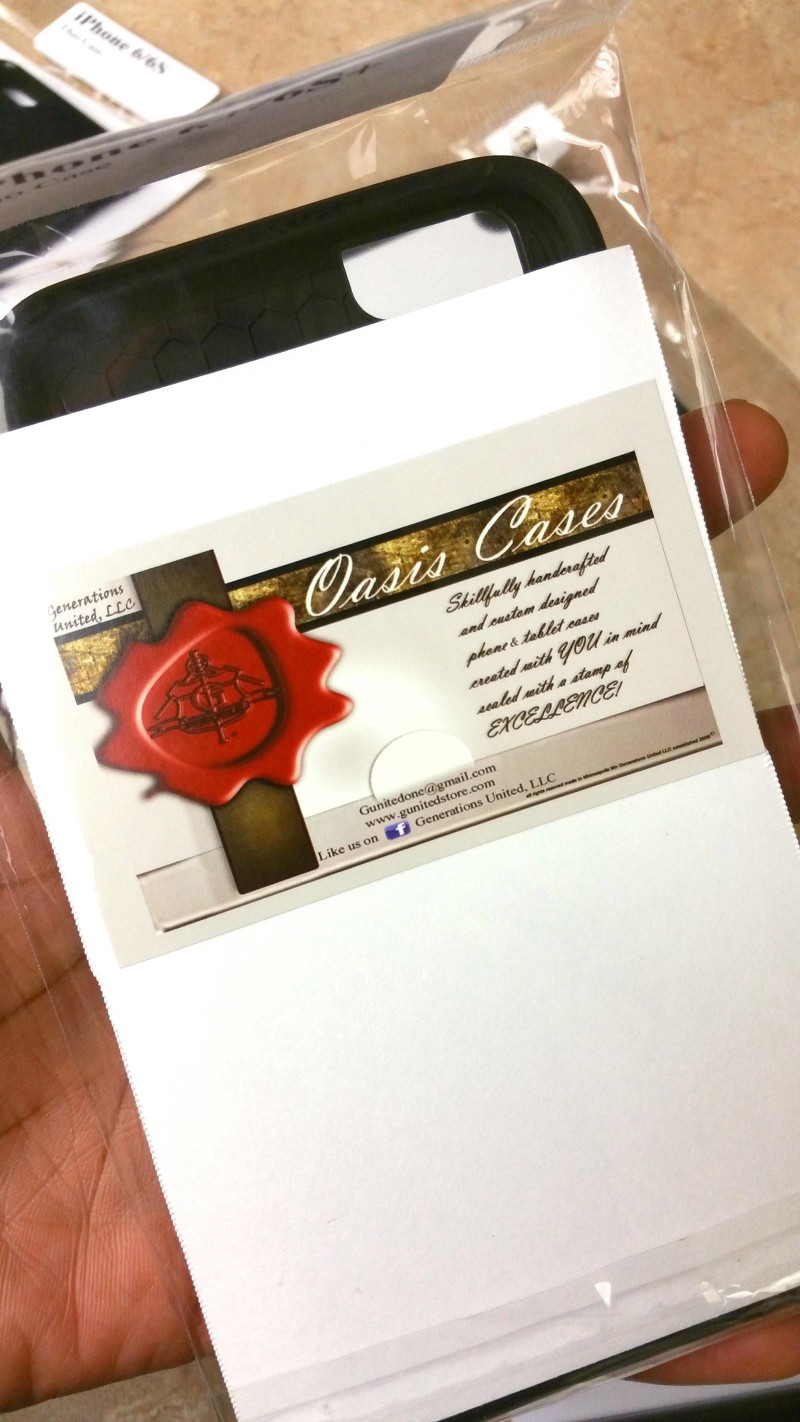 Our goal is to expand to offer products with and for more black fraternities and sororities. We are really looking forward to launching a new line of black colleges and university cases, the designs will be awesome. We would also like to expand and do smart phone cases and license plates for black music artist, hip hop artist and more.
Anything else you would like to share nuggets of wisdom, stories, memories etc?
Working with your family is possible and very rewarding we have achieved much success in the past year and I would not change anything we have now added a business workshop training to our family reunion.
CicelyRenee: I do feel that there is a stigma or stereotype on family owned businesses. I feel that there is a fear and people do not want to enter that risk but owning your own business is all about risk taking. That is such a great reminder that it can work!
---
I am so glad I was able to interview this awesome business and one of the owners. It sparked a lot of thought as I begin my business. This family-owned business is definitely making huge moves and setting the family up for generations to come!
Thinking of getting customized cases or license plates? Or do you just want to follow their success?
Follow them on their Facebook page Generations United LLC

Take a look at their website Gunited Store
Are you on LinkedIn? They are too. Follow Phillip Porter
Well stay tuned for the next Bosses Who Slay! Want to be featured? Submit your story here.
Peace and blessings!!
CicelyRenee
Thanks for reading the BougieBlackBlogger a blog to inspire and encourage. Contact me if you need Social Media Marketing a speaker for events or blogging assistance.