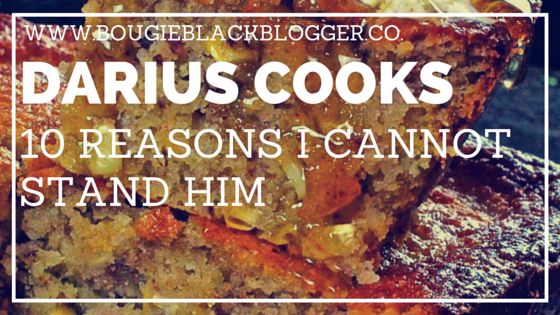 Hello Friends,
Usually I have such uplifting posts celebrating and supporting black owned businesses but today is not that day. My Aunt Vanessa opened my eyes to Darius one day as she watched him talk about how to have a viral video. I watched a little but then went back to what I was doing and decided to like his page to stay posted on what he shared.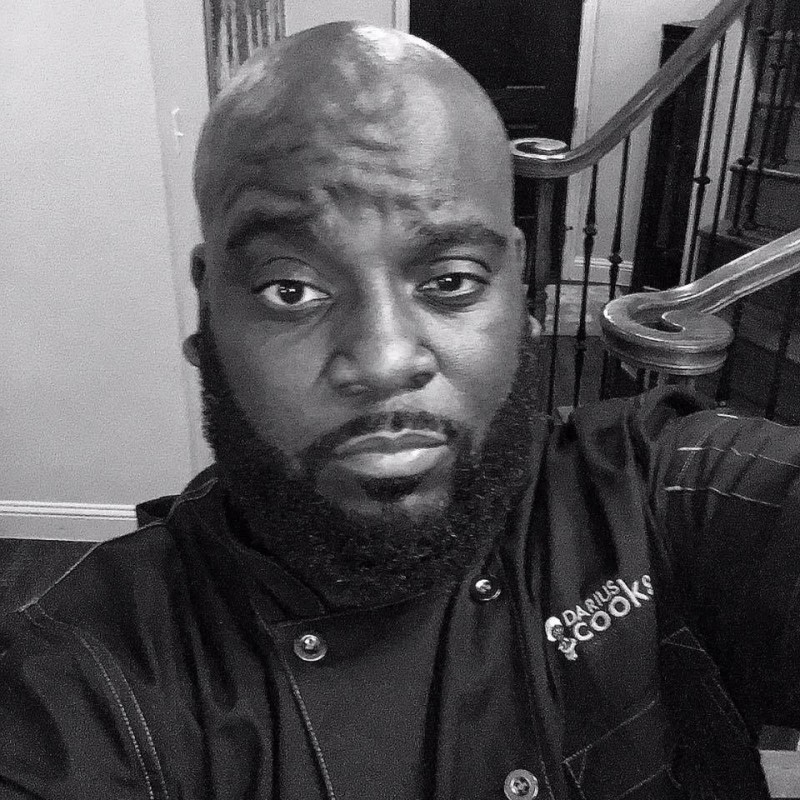 I would scroll my Facebook feed and I would see posts of food that he recently cooked and had the recipe on his website. I would like the photos. And then Facebook, because of their algorithm, started to allow Darius' post to saturate my feed. It was nice at first and I was sharing some of his dishes with my following with comments like, "Damn Darius back at it again with the amazing food" and "Oh Em Gee, I want this."
 Then I started posting, "I am going to have to unfollow him" and then getting angry seeing his posts in my feed.
Darius Williams is a traveling Chef cooking for 1000's and selling like CRAZY! I bet you are wondering why I cannot stand Darius! Well here we go…
10 Reasons I Cannot Stand Darius Williams
He posts all these creative and amazing looking photos of food and here I am eating meat roll ups because I have no time to cook.
He posts these meals telling folks to go get the recipe or it is in the book knowing we will NEVER get it to look or taste as good as how he makes it.
Maybe it doesn't even taste good but I don't know and I don't care because the photos make the food look amazing.
He makes all these amazing meals like the cornbread above and does not care about people who are gluten-intolerant. Damn Darius PLEASE help a sistah out. This is not a diet or fad…. I HAVE AN ALLERGIC REACTION…
He came to Dallas, I did not know and I am pissed. I want to try his food, I want to meet him but nooo… he didn't let me know until he was already here. Come on Darius, why do you have to treat me like that.
He posts all the time, especially the times when I am starving at work and I cannot go get the food and I try and although I have never tasted the food, I am disappointed because for some reason I have an idea of what it might taste like.
He makes gluttony look and (seemingly) taste so sexy. Your girl is trying to keep her girlish figure yet you want to throw waffles and chicken on a salad and make me think I am eating healthy, for real Darius…
I am really upset that the cornbread is NOT gluten free… I am going to need you and all the other comfort cooking chefs to get with the picture… and that Mac n Cheese you made… UUUGHHHHH which leads me to number 9…
I am lactose free too because if I ate that Mac n Cheese and you were around you would run for reasons I am not saying but implying. Darius…. come on sir.
 He knows people are not going to make it but you over here teasing and flaunting all this amazing food and could care less because you already Internet famous… oh and I guess people famous because you over here traveling and hosting dinners and I did not know about it and am very salty about it.
And here is a bonus one…. 
He started a branding class because you know how to cook… UUuughhhhhh What in the world! Here I am struggling to get people to read my blog posts… and he has all these followers because he knows people love to eat and could care less about a lifestyle blog…
Darius… I need you to get with the picture and help a Gluten and lactose free sistah that has no time to really cook but is in love with your food.
Anyways… I am going to go eat my vegan and gluten free bars that I made MYSELF that tastes like cardboard but it is healthy… and it's vegan and it is gluten free but it still tastes like crap.
Go on and check him out if you have no idea of who he is.
Thanks for reading the BougieBlackBlogger a blog to inspire and encourage. Contact me if you need Social Media Marketing a speaker for events or blogging assistance.