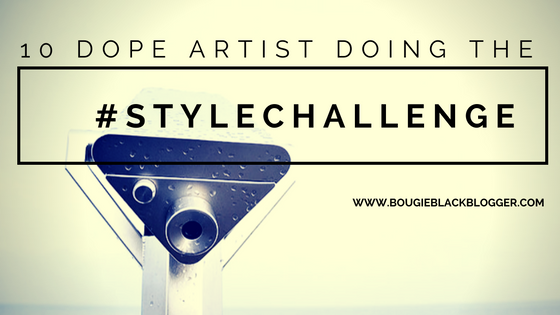 #Stylechallenge #BlackArtists #Dopeness
---
Hey beautiful people,
If you are not in the Black Artists Connected group, you are missing out on some amazing talent. I love how social media provides so much exposure for everyday talented people!
The #StyleChallange has people recreating different characters based on a specific style! One challenger used Aaliyah as the style inspiration. Others used their personal style and others that inspired them. It was a very unique and exciting challenge and there were soooo many!
There were so many to choose from and they all deserve exposure. I have linked either the artists Facebook Page or a link to their website. Be sure to check them out and show them some love!
Buzzfeed also highlighted some of the challengers! Have you been following it?
Enjoy!
Are you an Artist on the Move and would like to be featured here on BougieBlackBlogger? Be sure to enter your information below. Check out other features so you know what to expect.
Thanks for reading the BougieBlackBlogger a blog to inspire and encourage. Contact me if you need Social Media Marketing a speaker for events or blogging assistance.